Strong support for creating IBD sheets.
TS for Visio is an add-on tool for more efficient creation of IBD sheets.
Having a hard time managing the drawings?
Or do you easily make mistakes in signal connection and name entry?
These are the common problems that designers encounter and we are here
to help and solve such problems.
Why is TS for Visio adopted?
Create a database of sheets information.

By creating a database of IBD sheet information created by Visio and signal connection information between sheets, TS improves accuracy and efficiency by inputting signal connection information of signal names and centralizing change work.

The level of design improves and efficiency goes up.

There will be no individual differences in how to draw drawings and signal names, and standardization will progress. With the process of design standardization, replacement of other projects will become smoother.

Provided by a control design company.

TS for Visio is provided by a professional company in control design. Within the provider, Sohbu System Inc., all staff use TS for Visio to design drawings.
Provider
Sohbu System Inc.
since 1980
Since our founding in 1980, we have been specialized in the field of control design.
We have pursued efficiency as a design tool that we actually use in the field. We are constantly updating the version and adding functions to make it easier to use.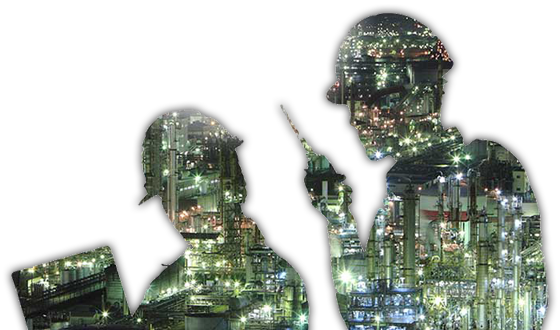 Customer's Voice
An intuitive operation feeling

It was easy to work on because it was operated with Visio, which I am familiar with.

Fewer mistakes

Since the connection information between sheets is stored in a database, I have reduced mistakes in signal names and improved efficiency.

Automatically improve efficiency

It's very convenient. We were able to manage the project and drawings collectively.
When you create a drawing, the title and table of contents are created automatically.
Main Functions
Function 01

Project management
Table of contents management

You can create a new project database or divert other
project to create it with a simple operation. The drawing title
and table of contents for each sheet are automatically updated.

Function 02

Automatic updates of connection / signal names to reduce input error

The signal names are stored in a database, and the automatic update
function automates the input / output signal connection between each sheet.
With this function, the drawing process can be simplified and speed up,
which can result to input errors of signal names being reduced.

Function 03

Input / output list automatic creation

Input / output signal data managed by TS can be converted to Excel workbook format.
You can also read the signal name changed in Excel into TS.
Project management /
system management

You can register the project with a simple operation. Multiple systems can be registered within each project. When creating a new project/system, the project/system in the system can be diverted.
*The language (format) used can be selected from "Japanese" and "English".

Signal editing

You can edit the signal information.
Manual input can be omitted by quoting the signal names on other sheets. When the signal name is changed, the accuracy and efficiency of the drawing process will be improved by automatically updating the signal name on the connection destination sheet.

Connection check

You can check the signal connection of each drawing sheet. With this function, you can easily find omissions and mistakes such as "the signal name is different" and "there is no connection destination".

Print / PDF output

You can print any drawing sheet and output it as PDF.

Drawing management

You can easily create new drawings or copy existing drawings. It also automatically creates a table of contents drawing.
The content entered here is automatically entered in the title part of the drawing.

String replacement

You can replace drawing names and signal names in the system at once.
Price
Monthly usage fee 33,000JPY / License - With technical support.
※You can choose the contract period of 6 months or 12 months.
※You can install up to 3 software per license.
※If you lose your license key, we will charge a reissue fee of ¥ 8,500- (excluding tax).
※When the contract is over, you will be asked to return the license key.
If you can renew your contract, we will provide you with a new license key.
The technical support contents are as follows.

- Supports OS version upgrade

- Supports Visio version upgrade

- Update of this software

- Operation explanation (email, phone)

- Troubleshooting

- Initial installation support (installation, server settings)

Recommended specifications

1) OS: Microsoft Windows7, Windows 10

2) Required software: Microsoft Visio 2016 or later
Trial and Contact
Please feel free to contact us.
※When we receive an inquiry, we pay close attention not only to the leakage of personal information sent by customers to third parties,
but also to the information management of staff within the organization.
※Required